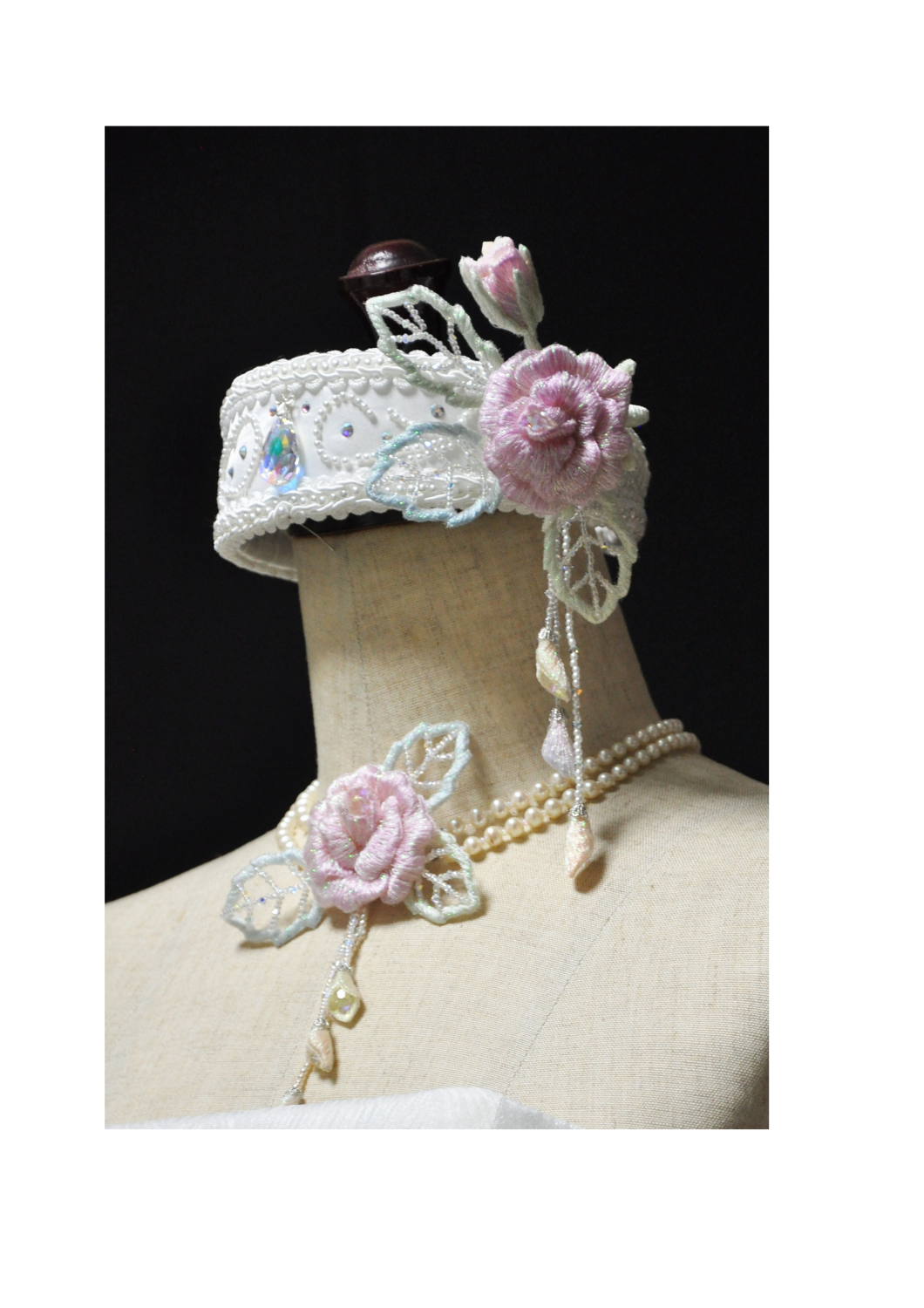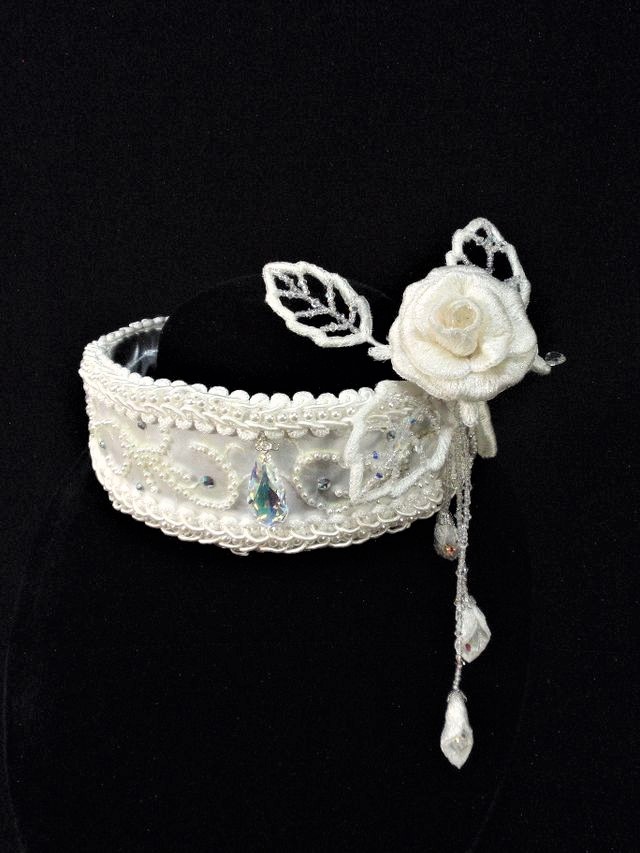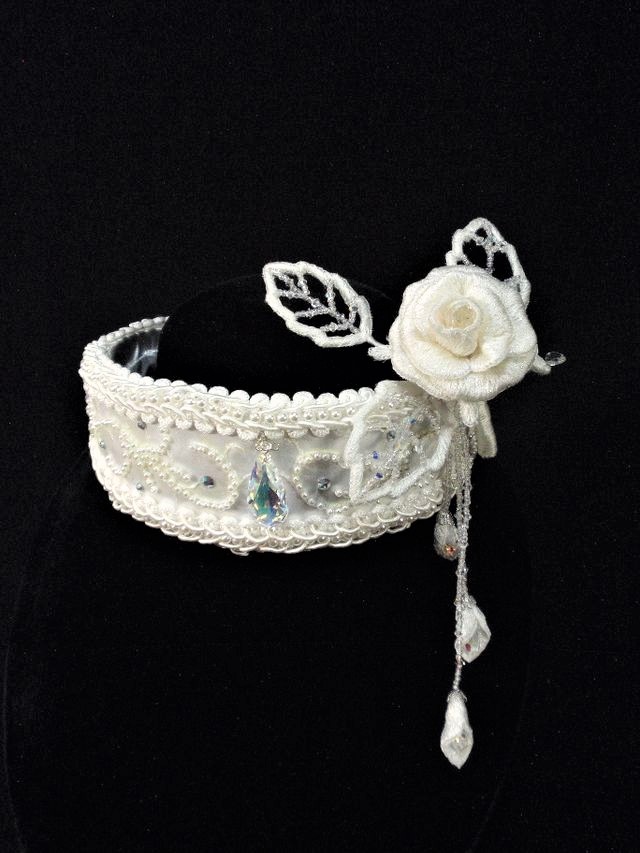 Wedding hair accessories whose colors shift from white when inside a chapel to rainbow outside. 
This jewelry is stitched using UV threads. When indoors, their color appears white, but shift to gorgeous rainbow hues, including pinks, reds, and purple, as soon as you go outside. With the Double-Sided 3D Embroidery technique, its underside color also changes, making them appear clearer and brighter. Petals are embroidered individually, and leaves are openworked so that their colors can easily change when exposed to UV light.
These designs serve as reference pieces so you can know what can be achieved. We're happy to accept made-to-order requests to best suit your needs. After the wedding ceremony, we can alter a piece into a corsage for you to wear at casual parties or ceremonies in the future.
We're happy to accept made-to-order requests.
>> To place an order, please access our order form here .