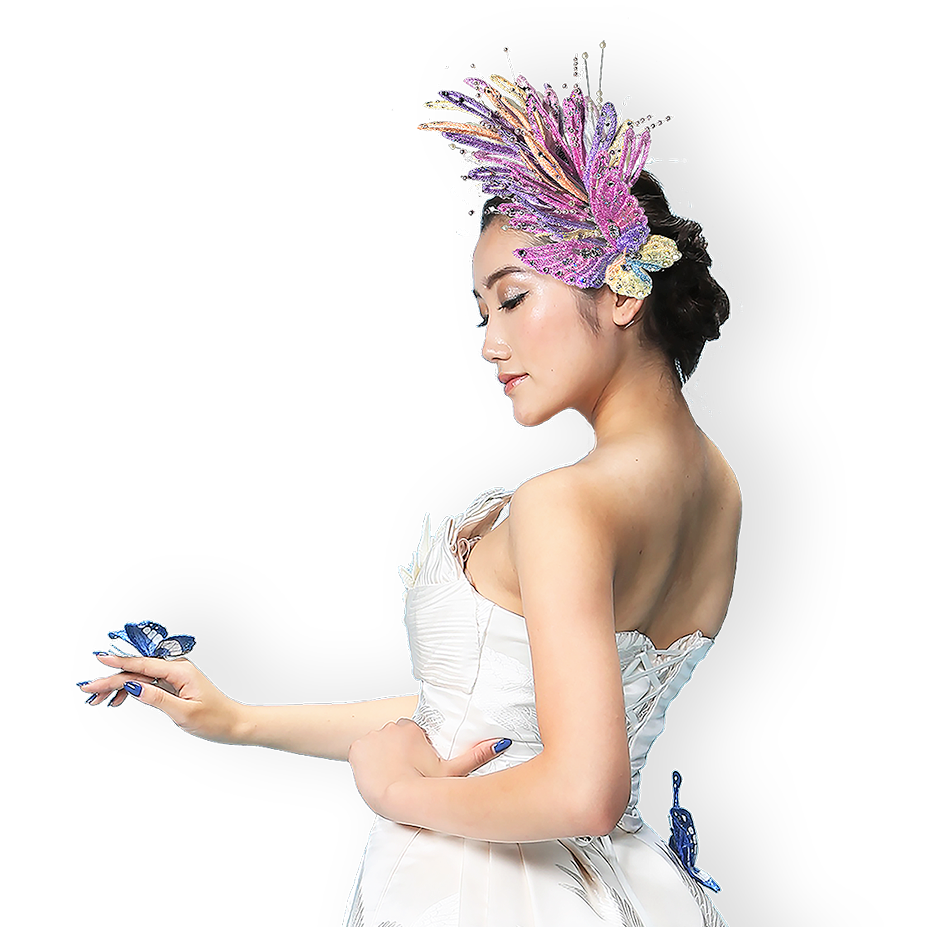 Inside the chapel, the butterfly is white; once outside, it instantly changes into seven different colors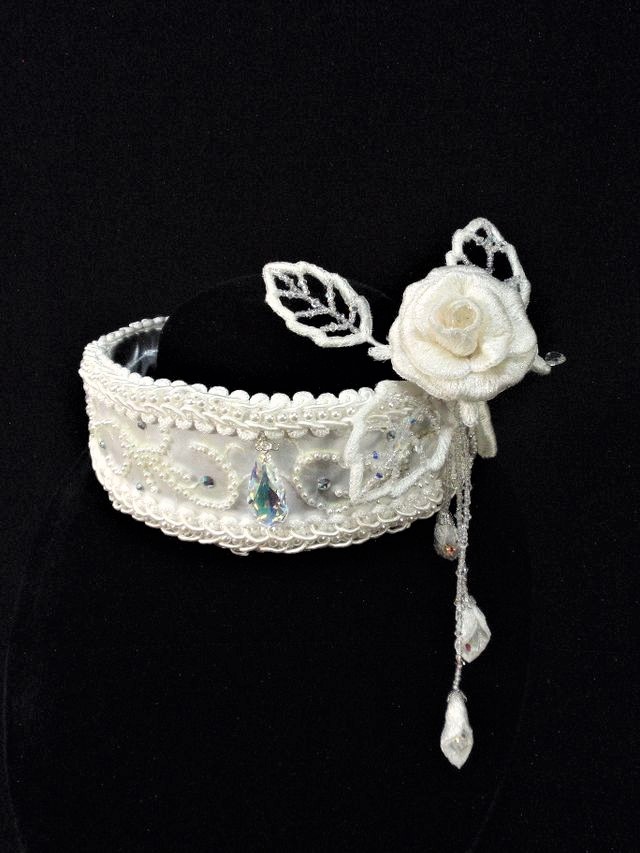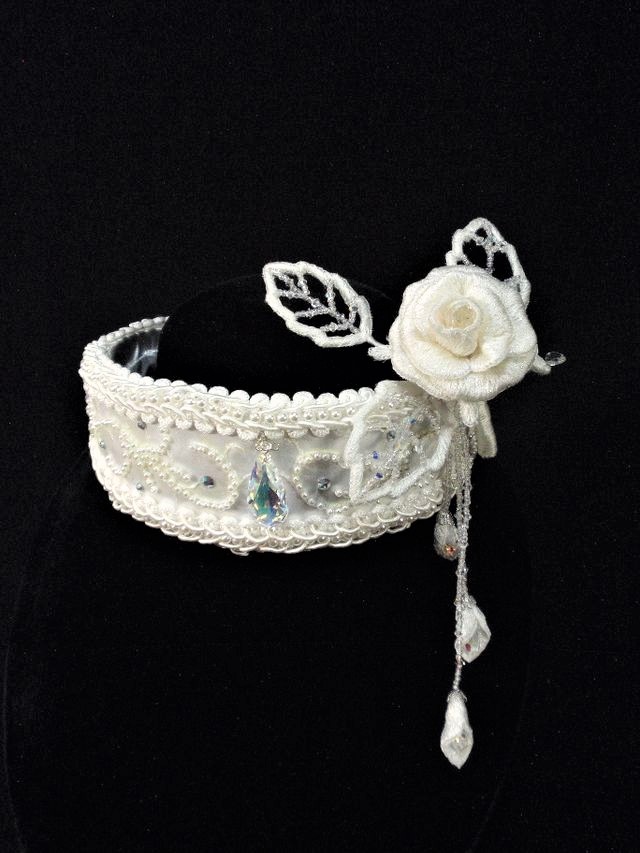 Wedding hair accessories whose colors shift from white when inside a chapel to rainbow outside. 
This jewelry is stitched using UV threads. When indoors, their color appears white, but shift to gorgeous rainbow hues, including pinks, reds, and purple, as soon as you go outside. With the Double-Sided 3D Embroidery technique, its underside color also changes, making them appear clearer and brighter. Petals are embroidered individually, and leaves are openworked so that their colors can easily change when exposed to UV light.
These designs serve as reference pieces so you can know what can be achieved. We're happy to accept made-to-order requests to best suit your needs. After the wedding ceremony, we can alter a piece into a corsage for you to wear at casual parties or ceremonies in the future.
We're happy to accept made-to-order requests.
>> To place an order, please access our order form here .
Cattleya Brooch Hair Ornament
When worn within the chapel, the orchid appears white, symbolizing blessings and happiness.
Once outdoors, the orchid instantly transforms into new colors, with pink symbolizing love for you and purple representing sincerity.
Color-changing butterfly brooch and skin-adhesive butterfly jewelry
Our butterfly jewelry can be placed on any part of your body and easily repositioned to complement your changing outfits, adding an extra level of sophistication and flair. We created this jewelry to empower individuals who may have given up on wearing their desired dresses due to scars, bruises, or other concerns. By applying the jewelry directly to the skin, you can accentuate your best features and conceal any areas of concern. We can tailor the jewelry to fit the size of these areas.
Once outdoors, the hair ornament and two butterflies instantly change into seven colors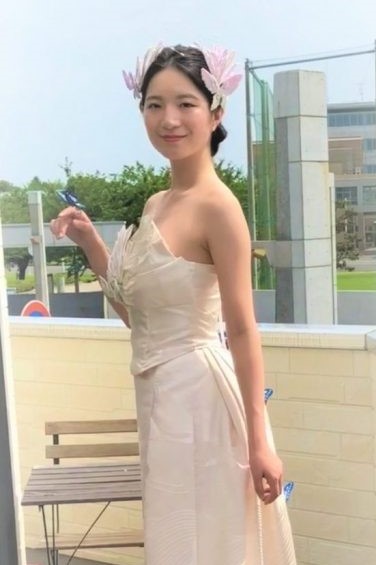 Wedding Dress Made from Japanese Traditional Wedding Kimono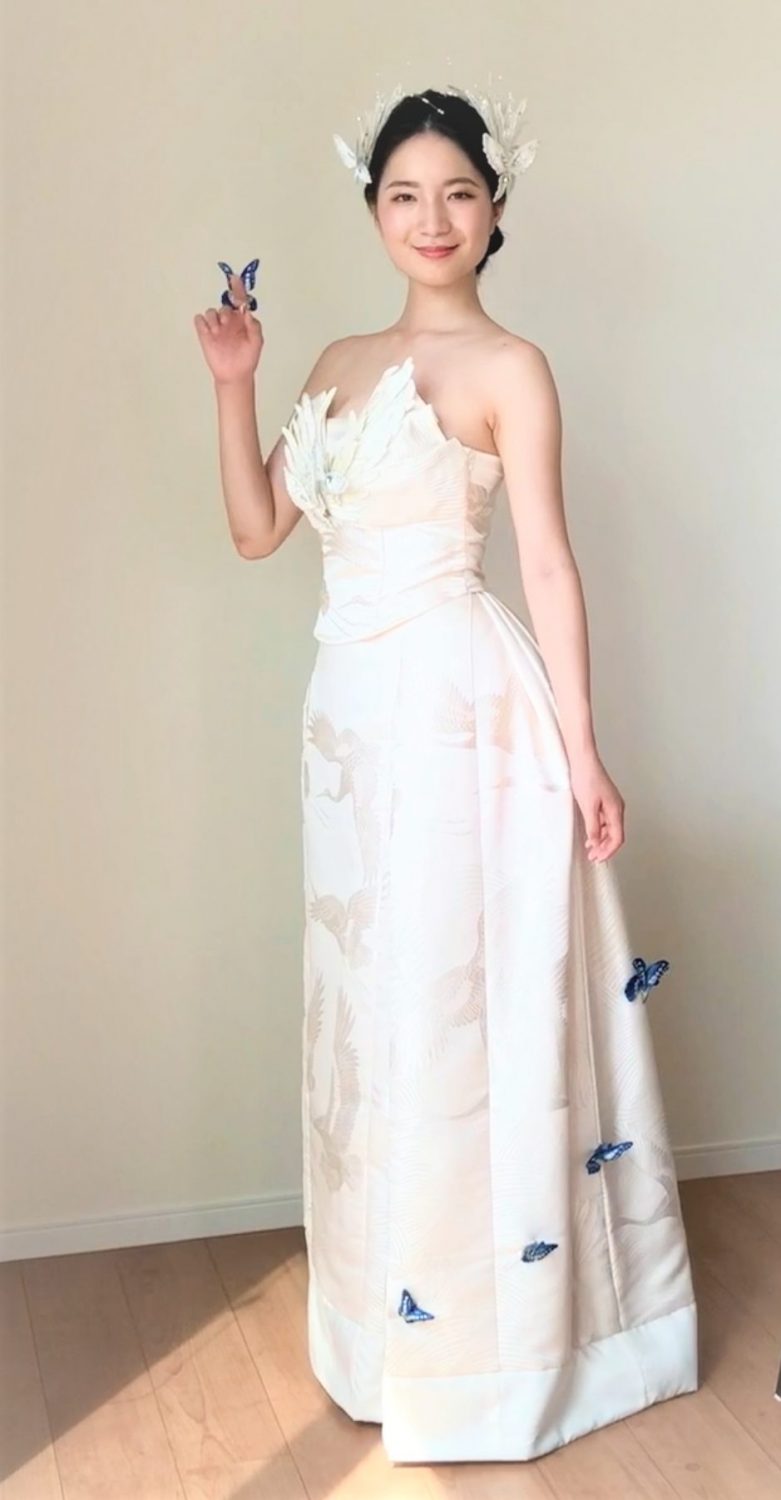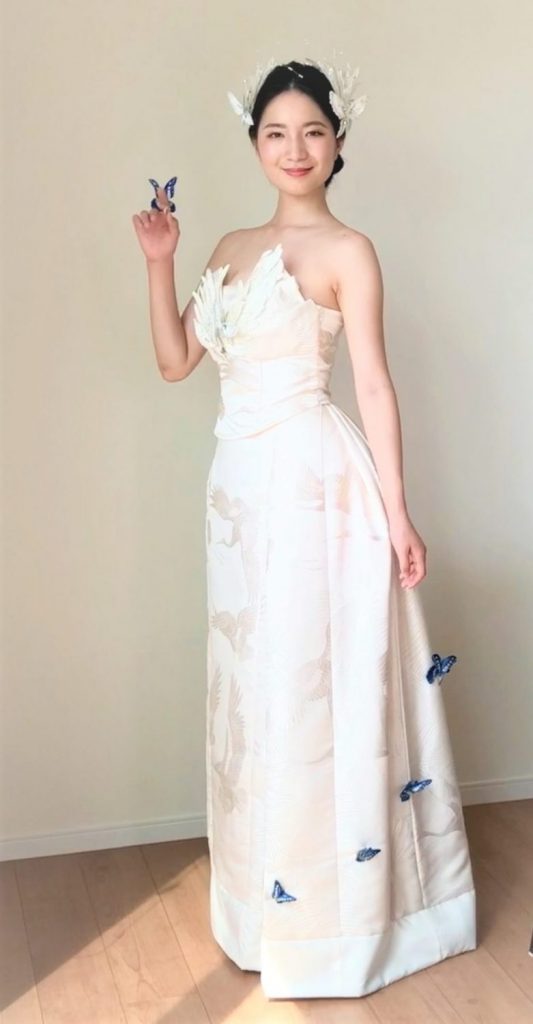 We transformed a Shiromuku with crane patterns to fit a wedding dress. With the image of cranes flapping their wings, we crafted their feathers individually and attached them around the neckline. Blue Morpho Rhetenor Helena Butterfly brooches were affixed for a blue accent in a way that made them appear soaring elegantly up from the hemline.
It was exhibited at NDK Fashion Show and won a prize in 2016.
From parents to their daughter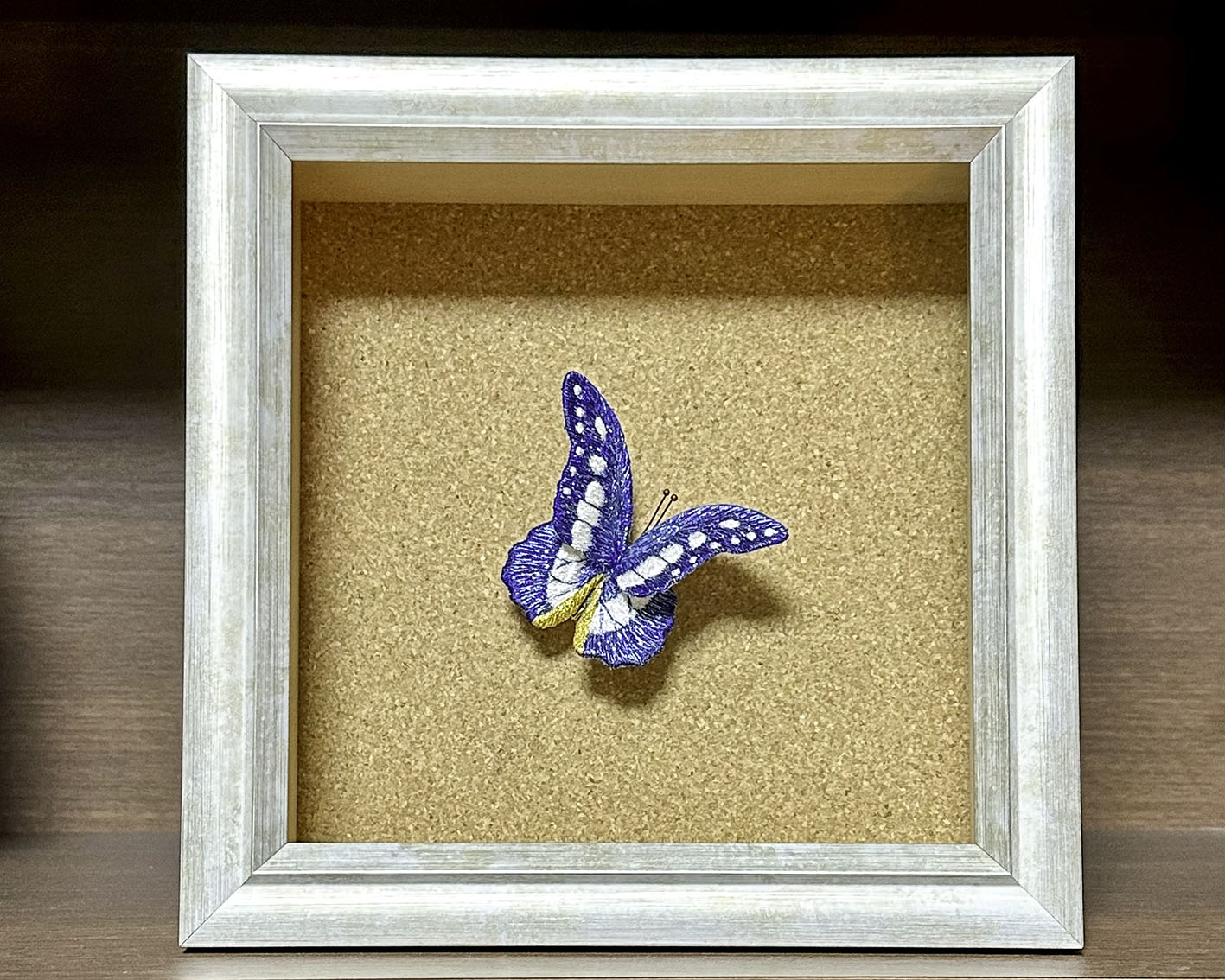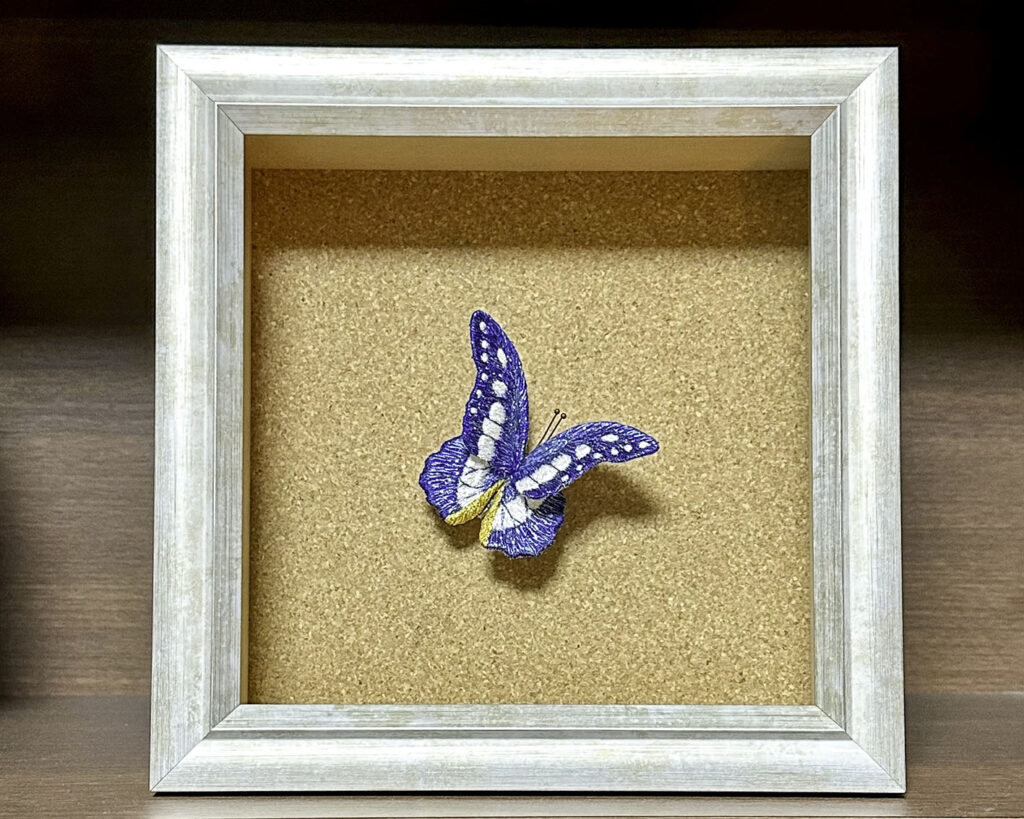 We provide personalized butterflies designed by parents as a unique wedding gift for their daughter, presented in a frame with a certificate of authenticity. These framed butterflies can serve as artistic displays at the wedding venue. During the ceremony, the parents can remove the butterflies from the frame and bless the bride by placing them on her hair, shoulders, or fingers. After the event, the butterflies can be returned to the frame and presented as art. The framed butterflies are versatile and can be used for other occasions. We also offer a range of digital butterfly accessories that complement the designed butterflies.