We successfully digitized our embroidered Midori-Ruri Butterflies to make their matching jewelry. Digitized butterflies are resin-made, so they are soft to the touch and body-friendly.
You can enjoy dressing up with earrings and artificial nails, or even more with one of our brooches.
Smartphone cases can only be made through made-to-order requests because each is different, depending on your smartphone type.
>> To place a made-to-order request, please access our order form here.
Embroidered and Digitized Morpho Rhetenor Helena Butterflies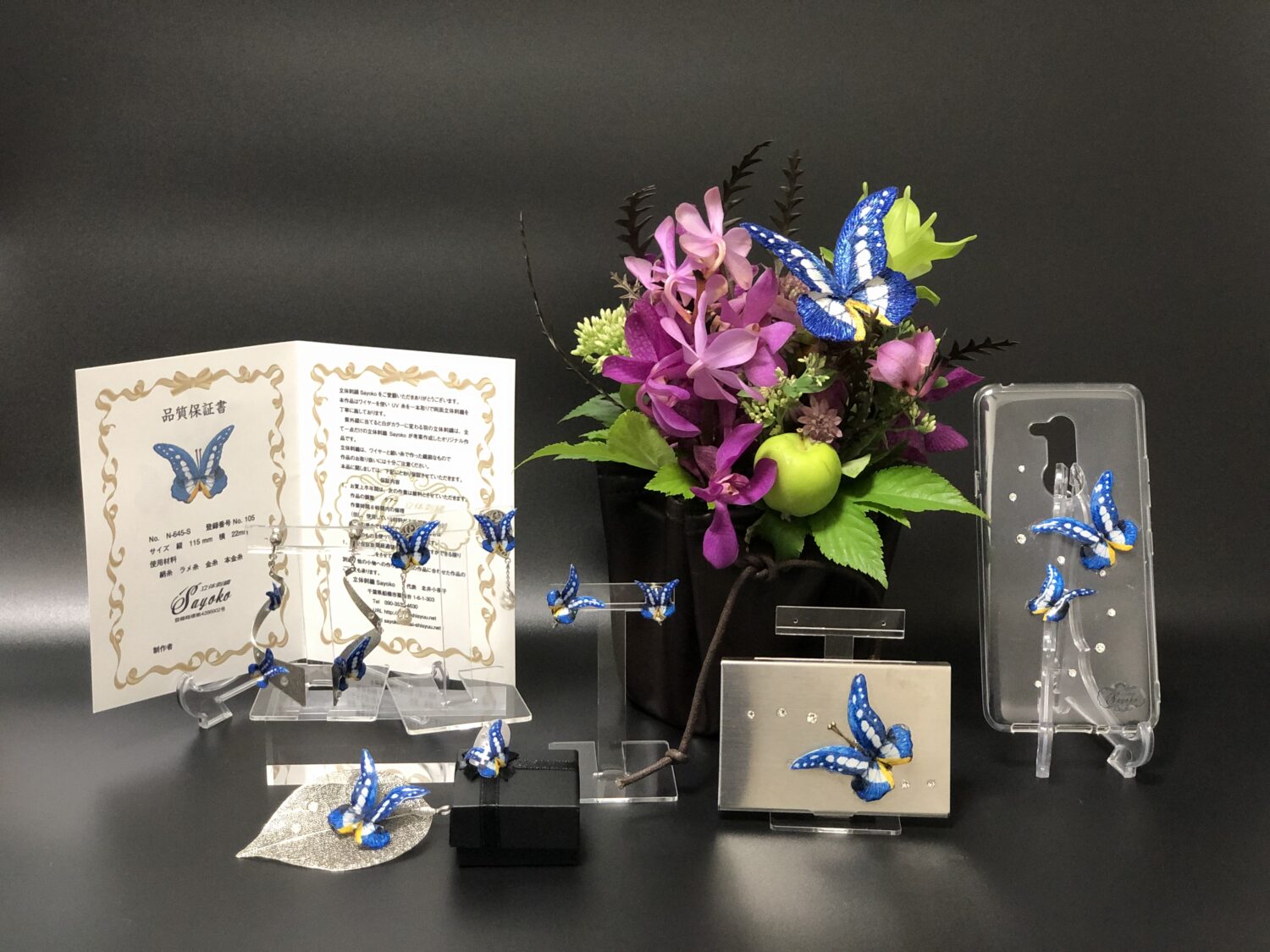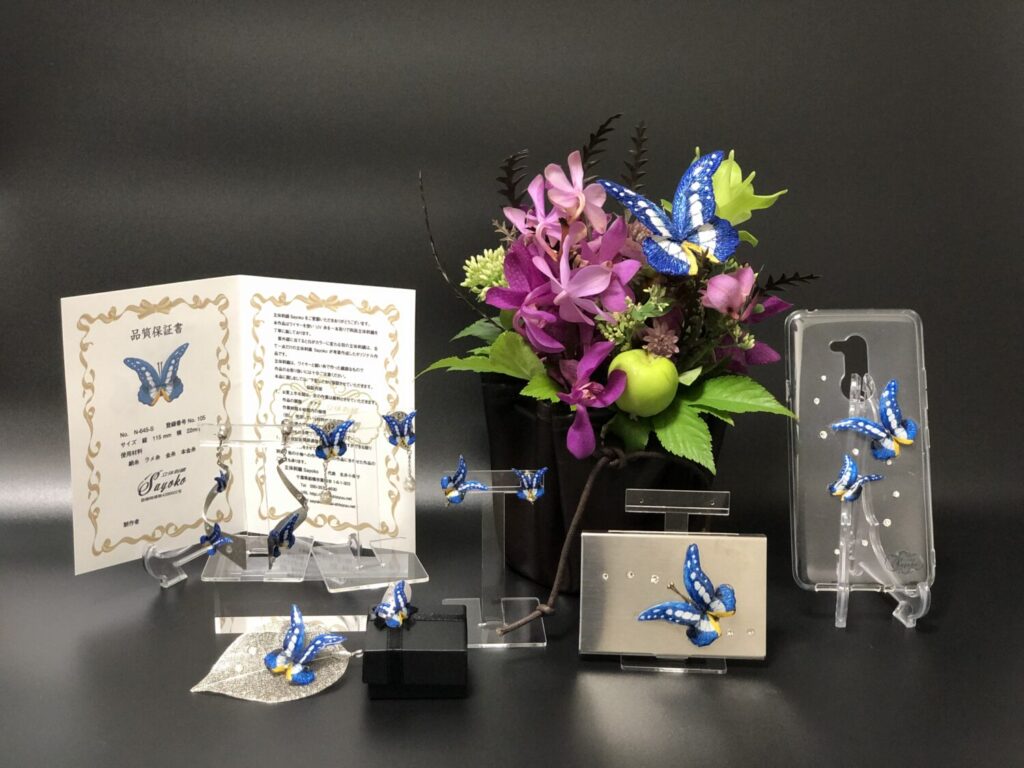 We offer a digital collection where we take five photographs of the butterfly design that you have custom-made with us, from its closed shape to its open form. We then digitize these images to create matching accessories such as earrings, nail art, smartphone cases, and more. We can also tailor the size and shape of these accessories to your preferences.