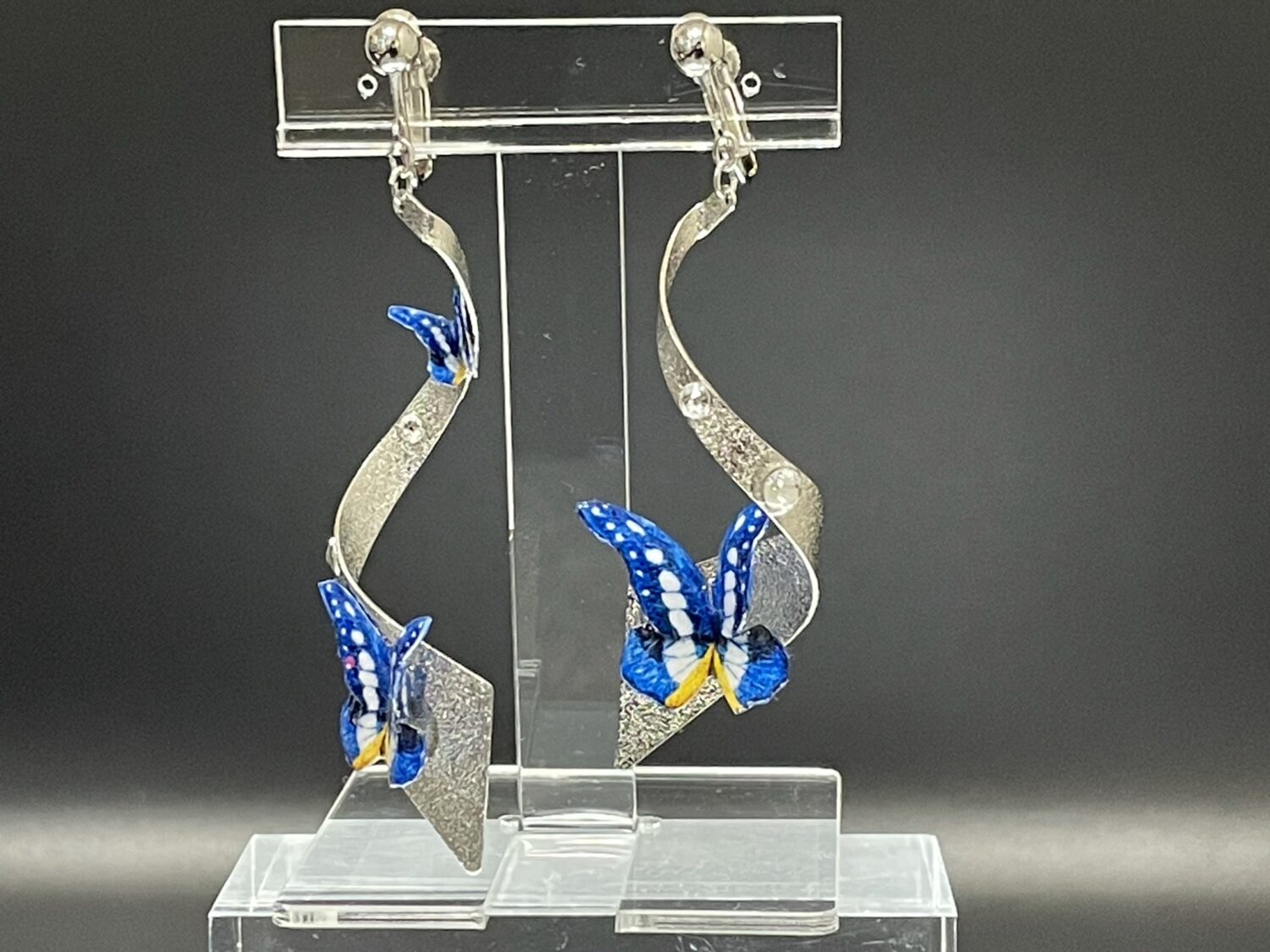 How wonderful if we can make our works more accessible to many people…
From this idea, we successfully digitized our embroidered Morpho Rhetenor Helena butterflies. Digitized butterflies are resin-made, so they are soft to the touch and body-friendly.
You can enjoy dressing up with earrings and artificial nails, or even more with one of our brooches.
Smartphone cases can only be made through made-to-order requests because each is different, depending on your smartphone type.
>> To place a made-to-order request, please access our order form here.