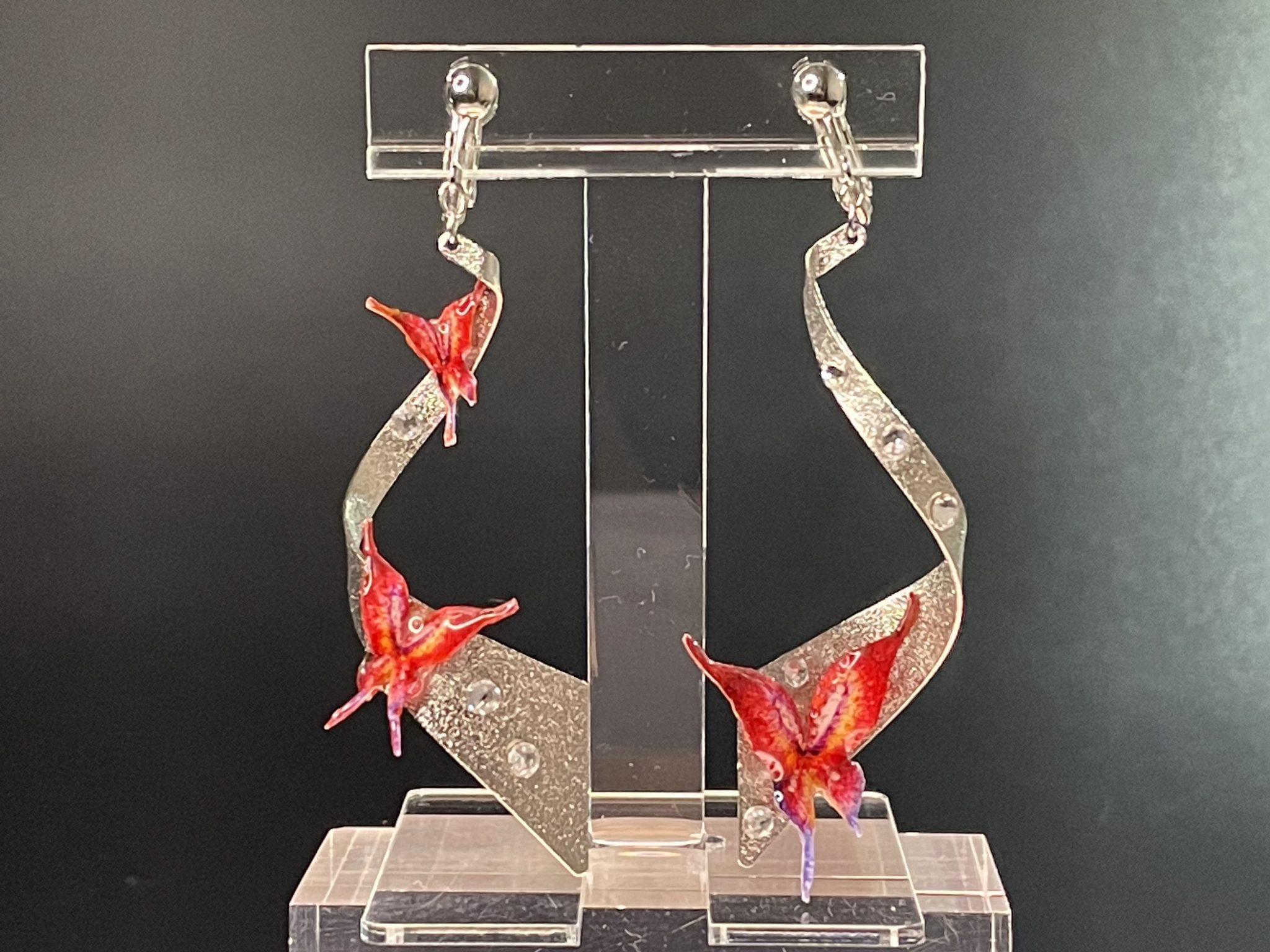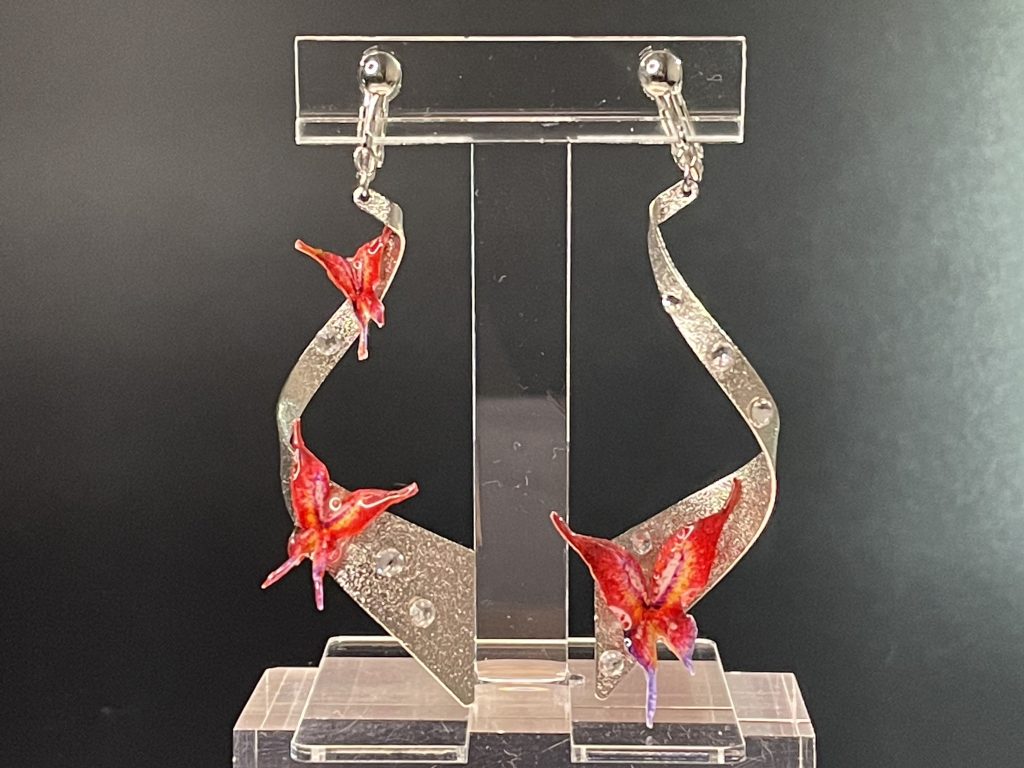 We digitized our embroidered hair accessories and body jewelry made for the color dresses designed for the 2019 Grand Collection in Osaka by Yumi Katsura to make our Digitized Red Butterflies Jewelry Collection.            
You can enjoy dressing up with earrings and artificial nails, or even more with one of our brooches.
Smartphone cases can only be made through made-to-order requests because each is different, depending on your smartphone type.
>> To place a made-to-order request, please access our order forms here.
---