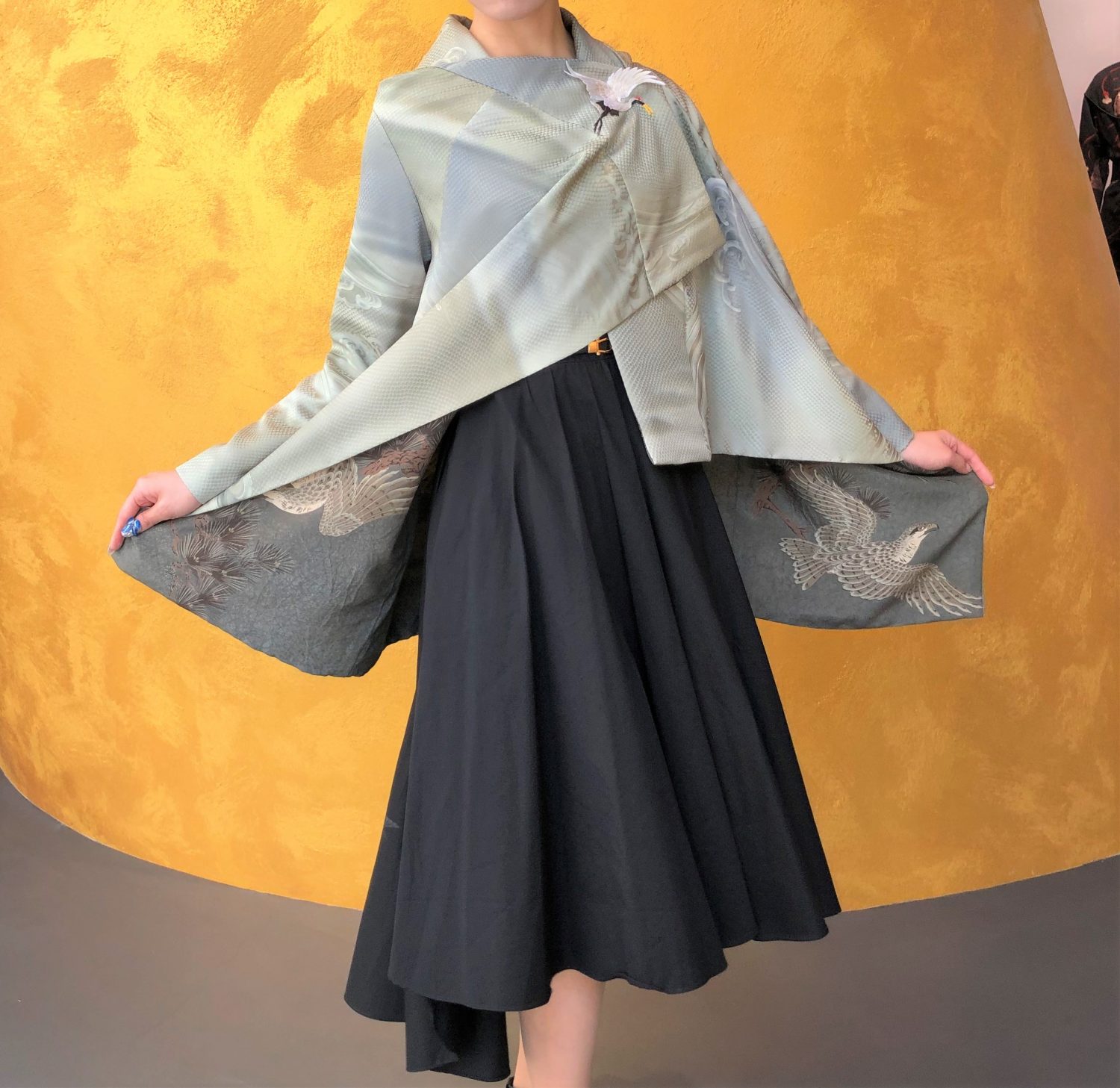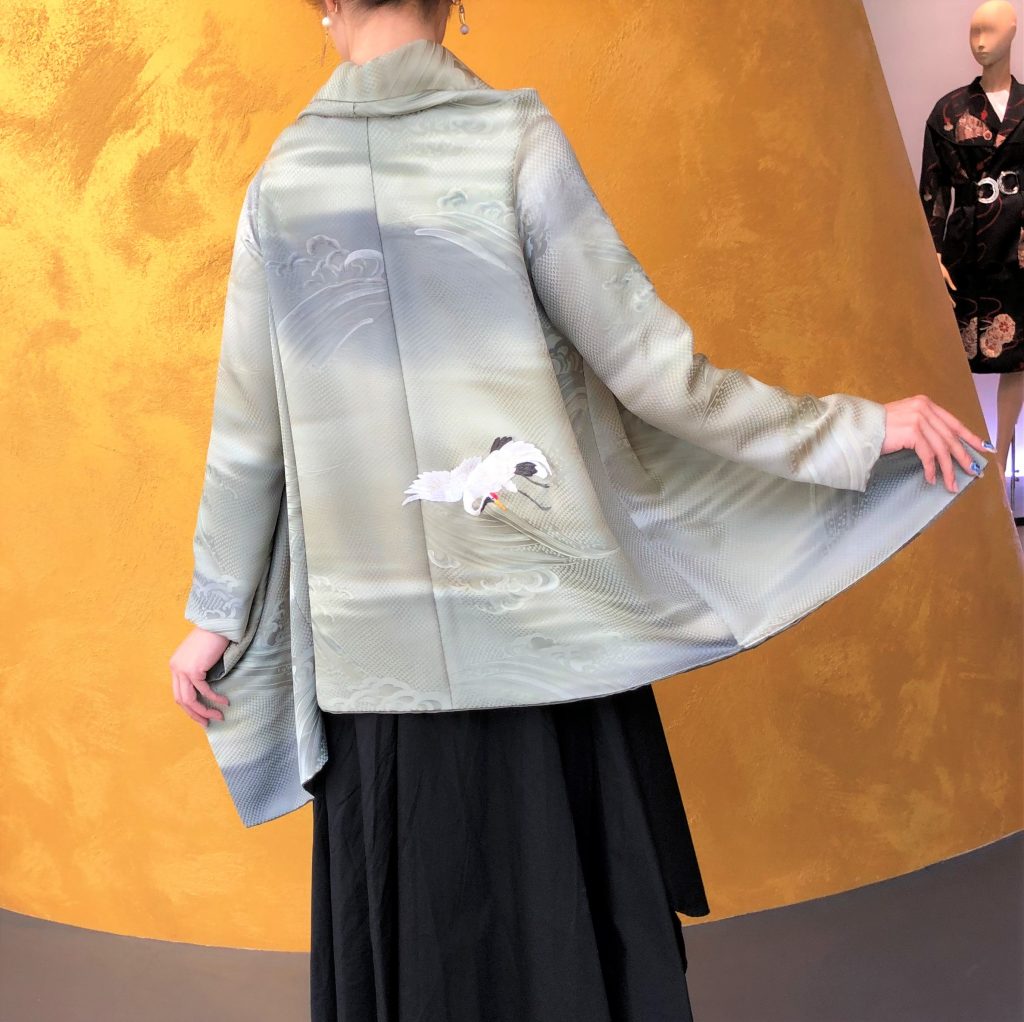 This jacket was made from Sayoko's mother's 40-year-old kimono and her father's naga-jyuban (traditional Japanese undergarment) as liner. Two embroidered cranes are attached. It is fashionable when worn as-is, but the cranes almost appear to be flying when it's worn as a shawl.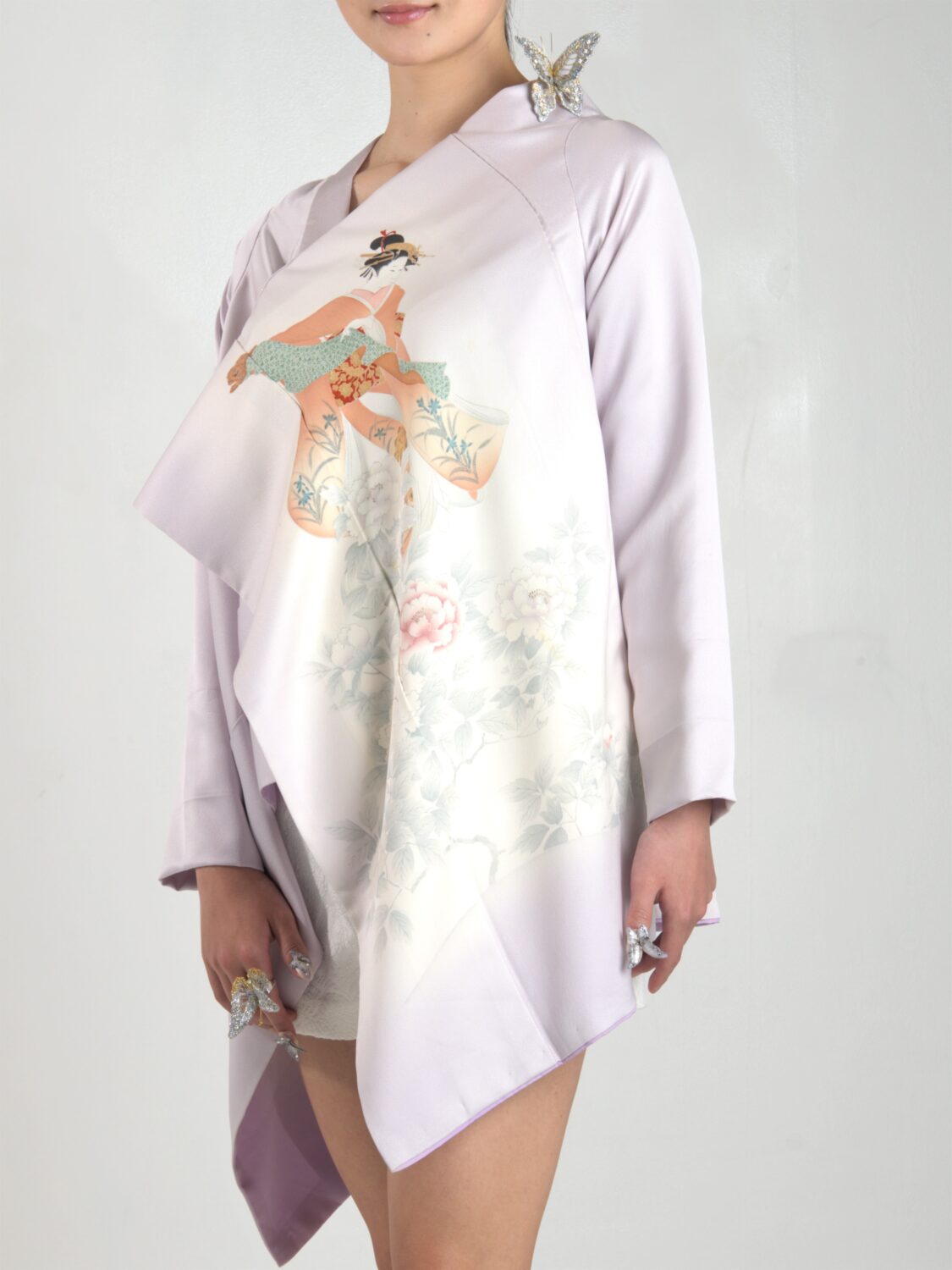 Shawl-like jackets above that have great hand-drawn pictures are made by transforming Japanese kimonos.
Wrap skirts and bolero jackets are made by fully leveraging patterns and pictures of kimonos.