Platinum Butterfly with Diamonds
We craft elegant platinum and genuine gold butterflies. Incorporating diamonds and pearls, they are perfect for special occasions. You can also enjoy them as art by displaying them in a case at home. When going out, you can accent your shoulders with them or use them as finger rings with their wings arranged in your favorite position. Our double-sided 3D embroidery technique makes them shimmer and gleam regardless of viewing angle. When wearing a Japanese kimono, we suggest setting it on the collar. Smaller-sized butterflies can also be used like the center stones in finger rings.
>> To place an order, please access our order form here.
>> To learn how to order, please visit here.
Butterfly Art Jewelry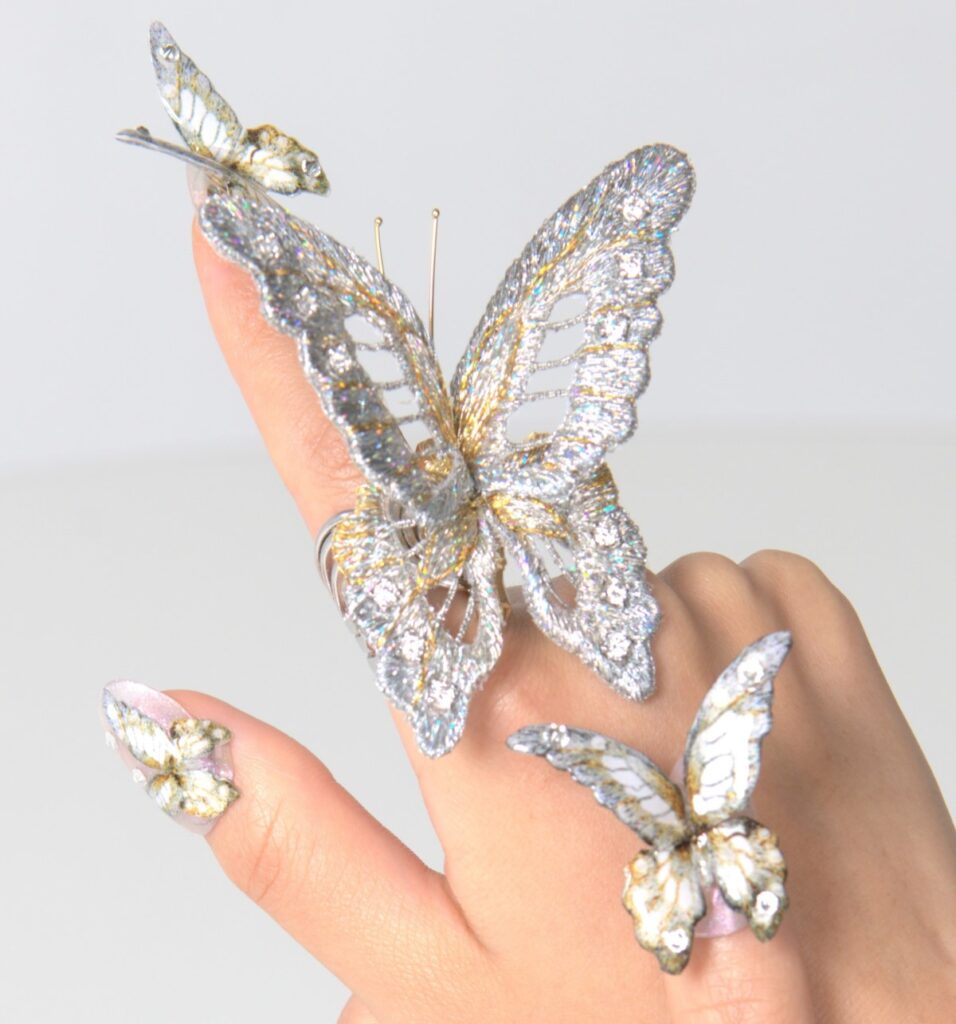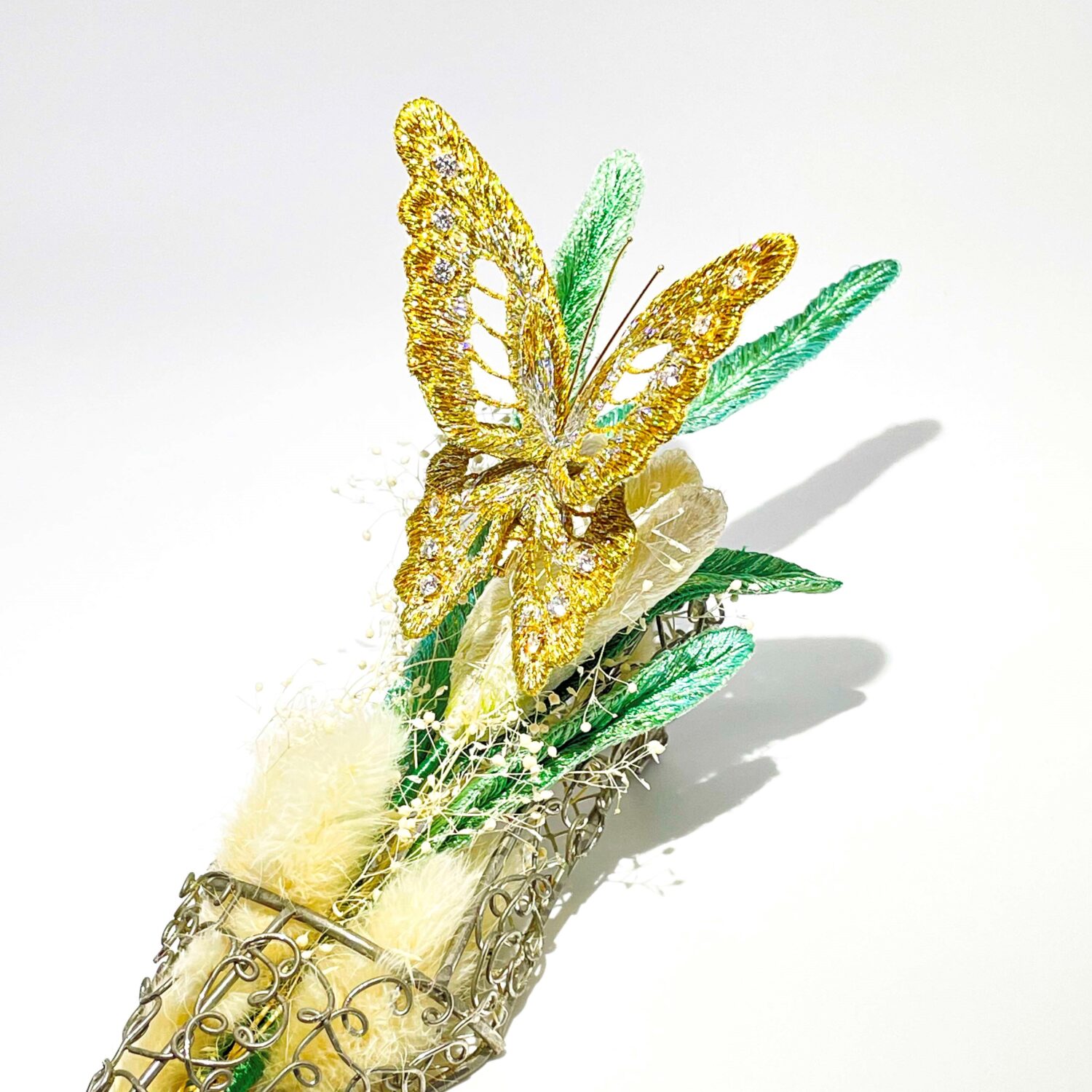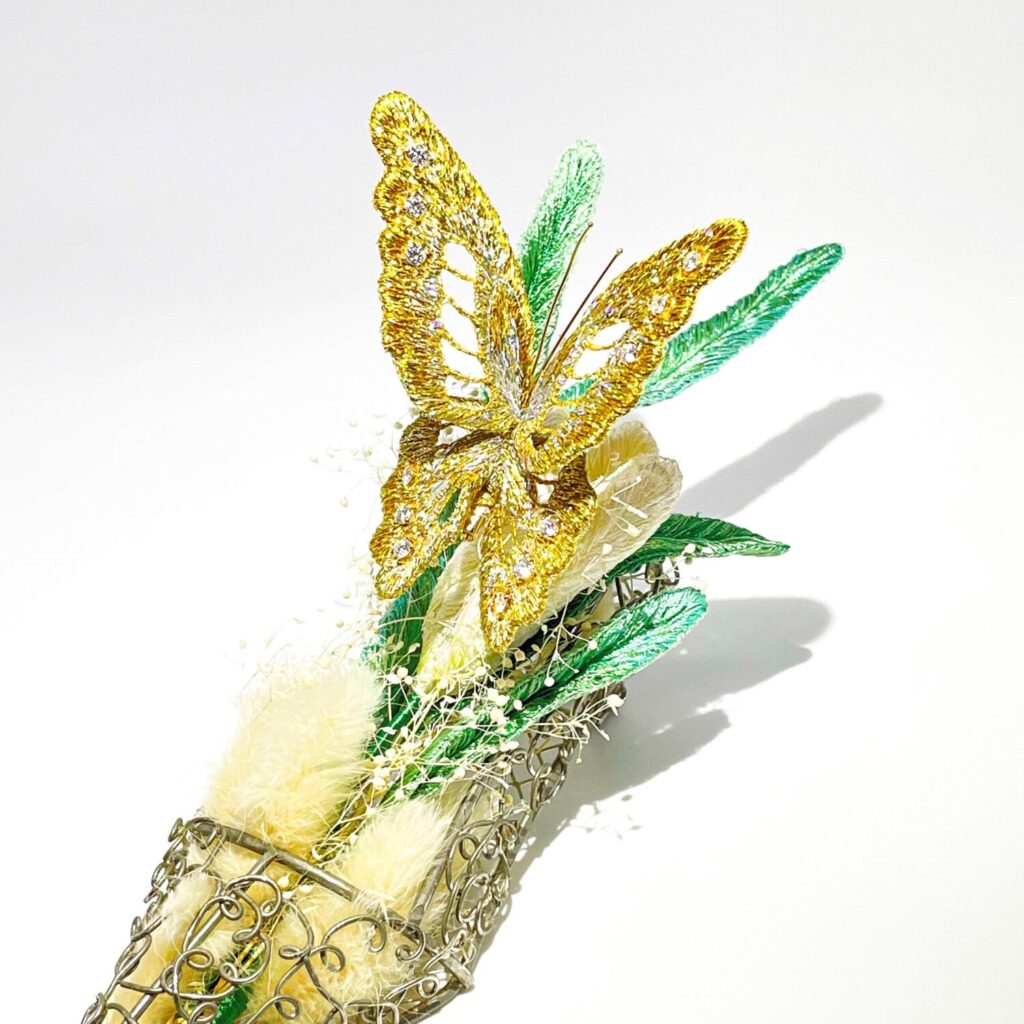 Genuine Gold Butterfly with Diamonds
Materials used: Genuine gold thread (24K)
Colored-gold threads
Lame yarn
Diamonds 12pieces
Golg pedestals (12 pieces)
Brooch pin (18K)
Antenna pins (18K)
Size: 80㎜×70㎜×40㎜
Weight: 7g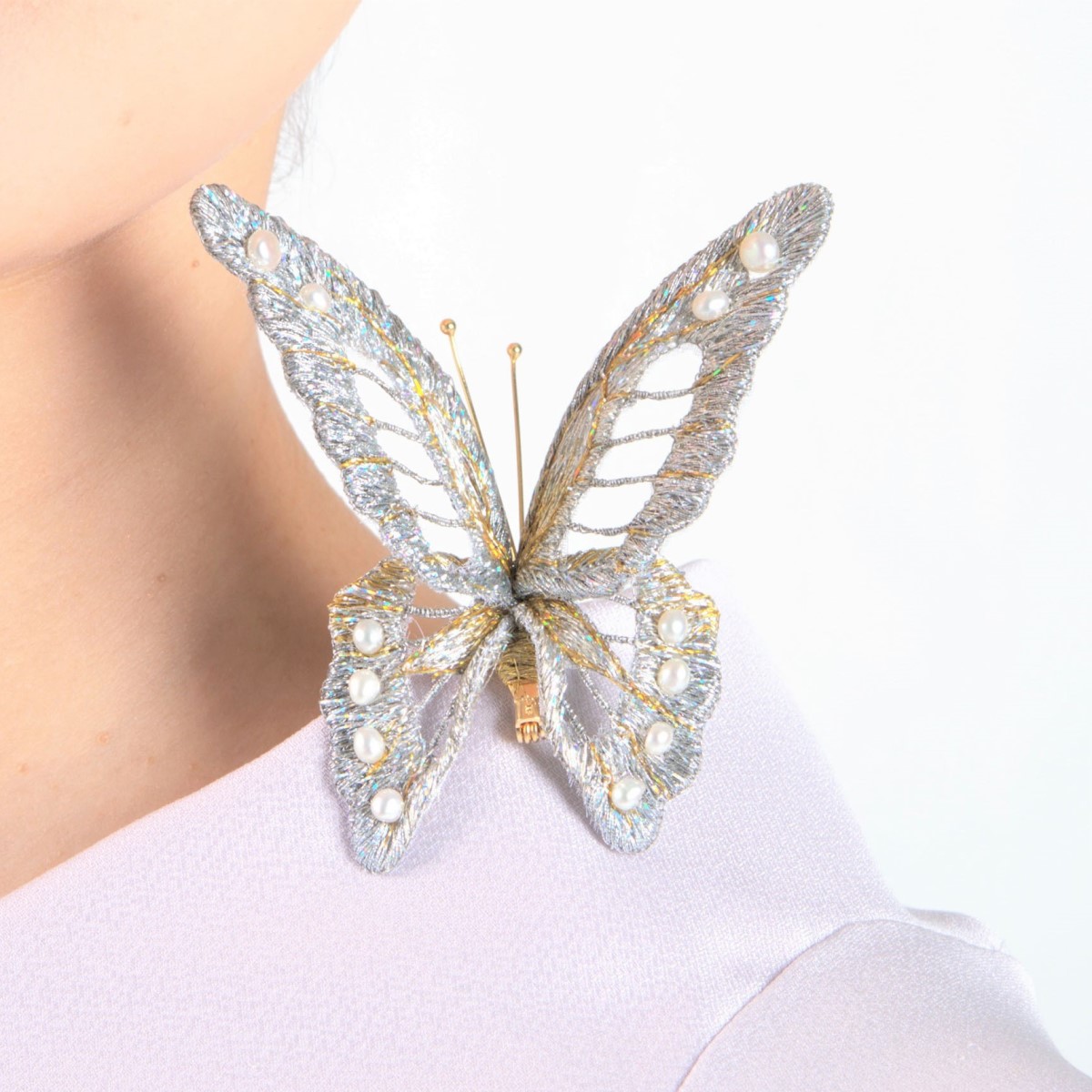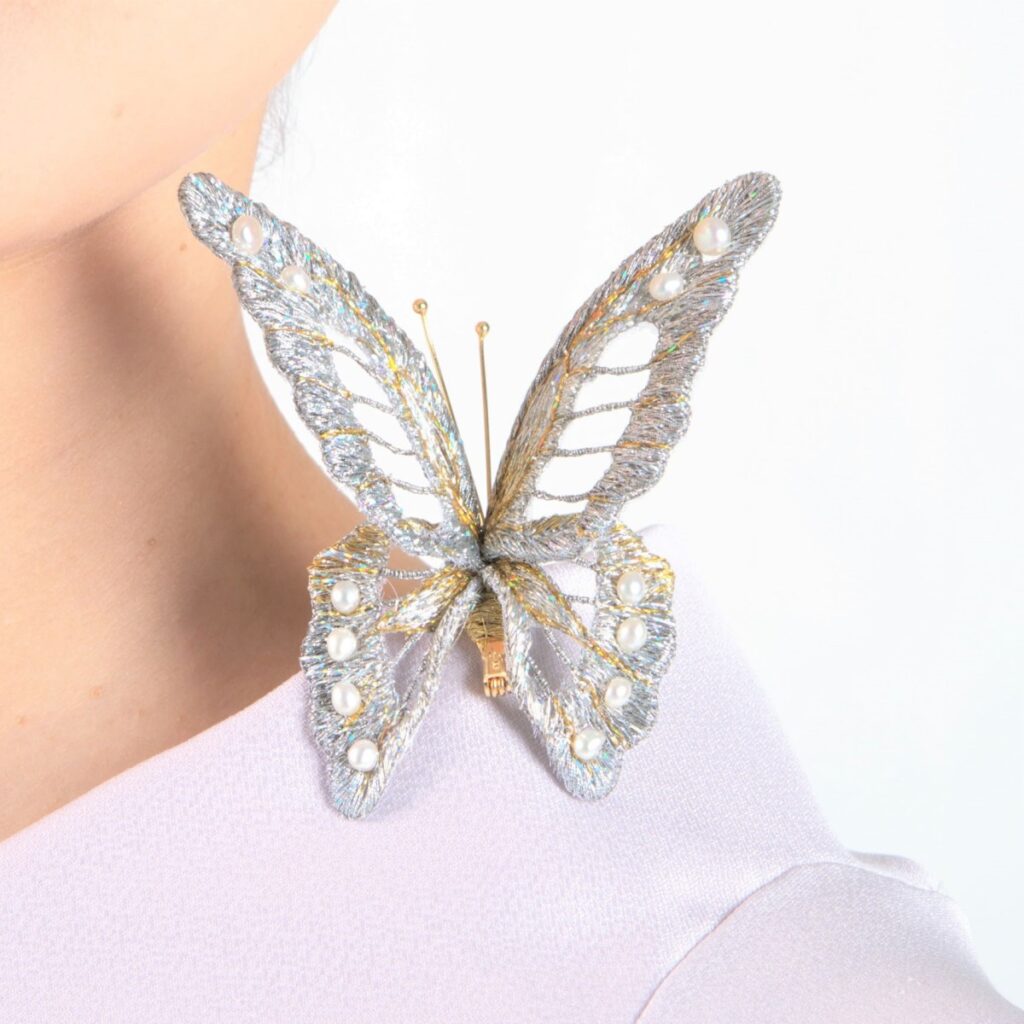 Platinum Butterfly with Pearls
Materials used: Platinum thread (99.9)
Genuine gold thread (24K)
Colored-gold threads
Lame yarn
Freshwater pearls (12 pieces) 
Brooch pin (18K gold-plated)
Antenna pins (18K) 
Size: 90㎜×40㎜×80㎜ 
Weight: 7g