Genuine and colored-gold threads together with special lame yarn make the wings gradational and shiny. The wings gleam beautifully regardless of the viewing angle, and the piece is suitable for both formal attire and simple dress.
>> To place an order, please access our order form here.
>> To learn how to order, please visit here.
Midori-Ruri (Green Lapis Lazuli) Butterfly
Materials used: Genuine gold thread (24K) Colored-gold threads Lame yarn Lapis lazuli Brooch pin  Antenna pins
Size: 80㎜×70㎜×40㎜
Weight: 5g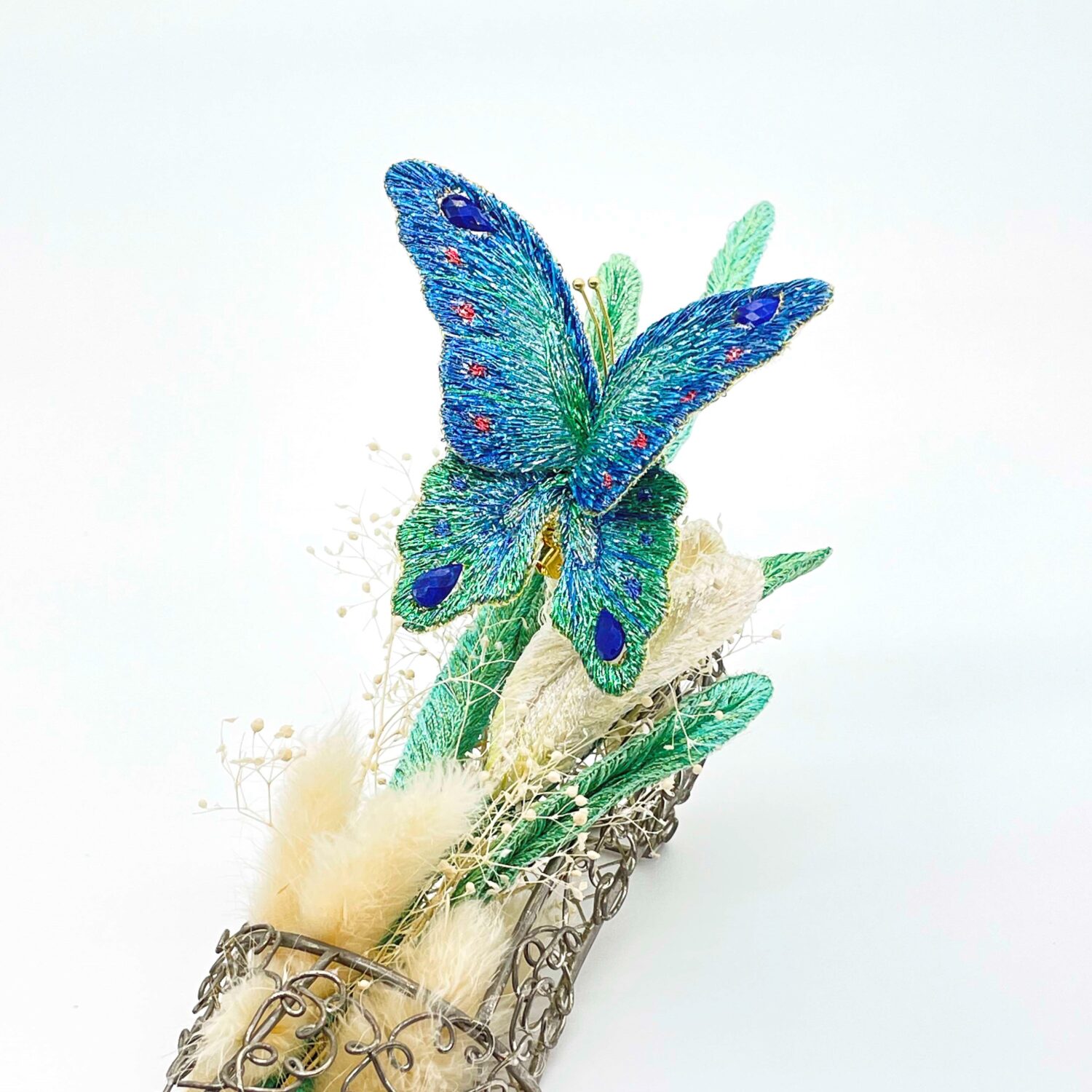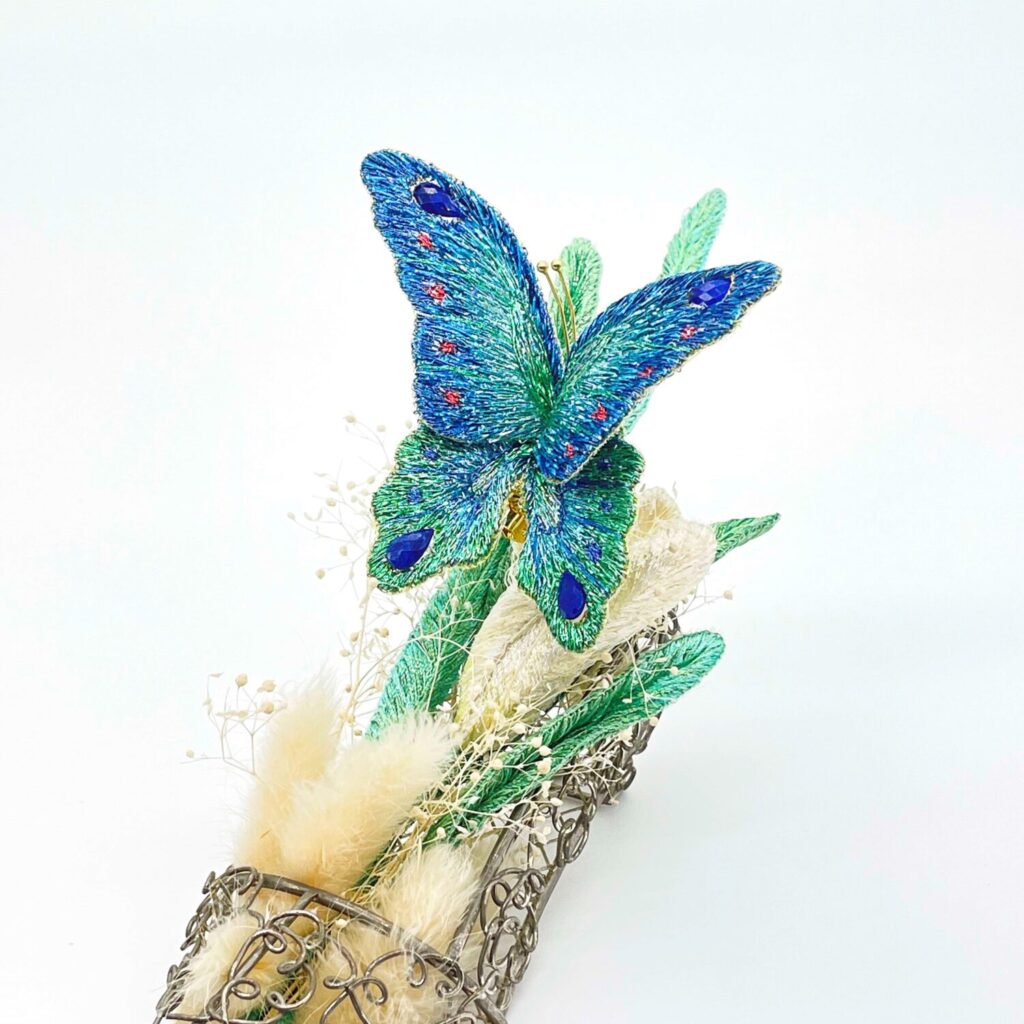 Tow-Tone Colored Butterfly 

Materials used: Genuine gold thread (24K) 
Colored-gold threads 
Lame yarn 
Lapis lazuli 
Brooch pin  
Antenna pins

Size: 80㎜×70㎜×40㎜

Weight: 5g